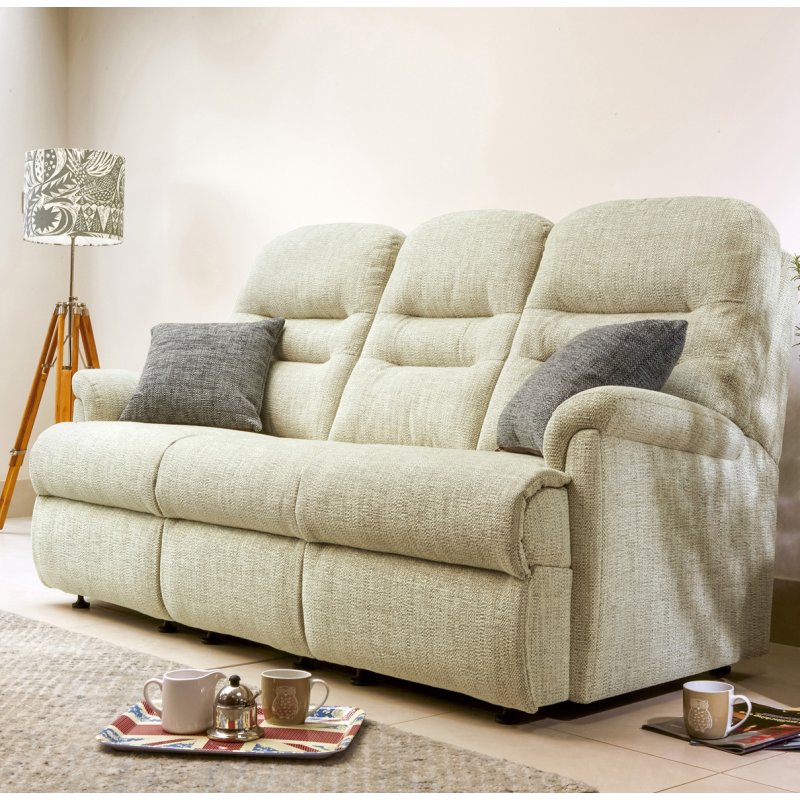 Sherborne Keswick Riser Recliner Chair (2 Motor)
The Keswick range from Sherborne comes in various colours and also in fixed, recliners and lift & tilt options are also available.
The beautifully-contoured designed offers exceptional comfort, with soft, stylish arms, welcoming fibre-filled back cushion and full-width 'chaise' seating.
(Some models can also be exempt from VAT for eligible customers with a medical condition that effects their mobility. Please contact the sales team on 01935 410 500 for more information.)
Riser Recliner Chair Petite - H- 99.5 W- 79 D- 90.5cm (Seat H- 45.5 W- 45 D- 50cm)
Rise Recliner Chair Small - H- 102.5 W- 80 D- 95.5cm (Seat H- 49 W- 45 D- 52cm)
RIse Recliner Chair Standard - H- 105.5 W- 82.5 D- 9.5cm (Seat H- 49 W- 47.5 D- 54.5cm)
Riser Recliner Chair Royale - H- 108.5 W- 90.5 D- 100.5cm (Seat H- 49 W- 52.5 D- 56cm)
5 year guarantee of frame structure
Manufactured in the UK
Wide range of fabrics available
Living room furniture
Fabric sofas and chairs
Collection/Delivery
Our best possible price is for collecting items from us. With our huge stock holding, if your chosen item is in stock, you can collect from us today. If this is not possible we can arrange delivery, with a charge based on your location.
Product Features
Materials
Fabric, Leather

Recliner options
Recliner

Dimensions
Available in multiple sizes

Sherborne Keswick Riser Recliner Chair (2 Motor)
Select options to see dimensions
Secure Online Payments
You can be assured that purchasing from us is safe. All of our card transactions are processed securely.