When it's time to relax and unwind at home, our first thoughts turn to sofas and armchairs. Built for comfort and functionality, these everyday household items don't always deliver in terms of visual appeal. But that certainly can't be said about the stunning sofas and armchairs available at Old Creamery Furniture.
Designed for comfort, functionality and durability, the sofas and armchairs in this extensive range also deliver their own, unique aesthetic. Made with premium materials by experienced craftspeople and furniture designers, every product in this collection will add value to your home.
Visit our Yeovil furniture store for the widest choice and to feel the comfort in person.
---
---
---
---
---
---
---
---
---
---
---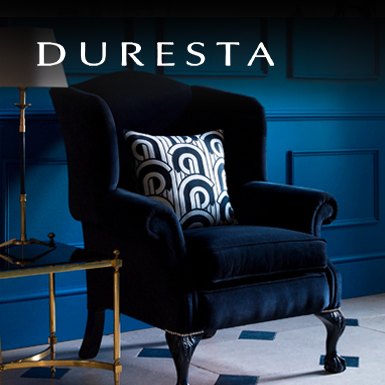 ---
The Best Sofas and Armchairs from the Best Brands
Some brands have a global reputation for excellence when it comes to sofas and armchairs — and we're proud to be associated with a few of them. For timeless elegance and lifelong durability, peruse the latest two-seater and three-seater options from Parker Knoll. This major brand also has a classic collection that looks equally as impressive in both modern and traditional homes.
For contemporary sofas and armchairs, check out the latest products from Himolla. Specialising in leather recliners and contemporary armchairs, this renowned brand has a reputation for creating furniture that instantly becomes the focal point of a room.
For old-school elegance, the upholstery from Tetrad Harris Tweed delivers in spades. Made using age-old manufacturing techniques and design features, every item in this range can change a room's aesthetic in an instant.
Sofas and Armchairs for Every Occasion
Whether you're looking for a reclining armchair for your home cinema or somewhere for the whole family to convene, you'll find the perfect solution here at Old Creamery Furniture. Every item in this extensive range delivers durability and style in equal measure. And there's an option for every imaginable type of space.
Looking for somewhere to sit and read? A fixed armchair from one of the world's leading manufacturers is ideal. Need a family sofa for watching the TV together? Check out the latest recliner sofas. Want to make the best possible use out of limited or awkward space? Look at our corner sofas now.
No matter how many people you share your home with, there are sofas and armchairs designed to give everyone a place to relax. Perhaps a three-piece suite featuring two and three-seater sofas can give you the relaxation space your home needs. Maybe a single riser-recliner armchair is all you need to make your home office more conducive to alone time. Whatever your needs, the perfect sofa or armchair is waiting for you at Old Creamery Furniture.
Buying Sofas and Armchairs at Old Creamery Furniture
You can buy premium sofas and armchairs in confidence at Old Creamery Furniture. Whether you're shopping online or at one of our stores, we offer secure payment options and a highly favourable returns policy. Get a quote from us today.
While you might be able to take a sofa or armchair away on the day at one of our retail stores, we offer a range of delivery options to addresses throughout the UK. And if you live locally, we might be able to arrange our priority installation service. Just tell us the room in which you'd like us to install your furniture, and we'll do the rest!
---
---
---
---
---
---
---
---
---
---
---
---
---
---
---
---
---
---
---
---
---
---
---
---