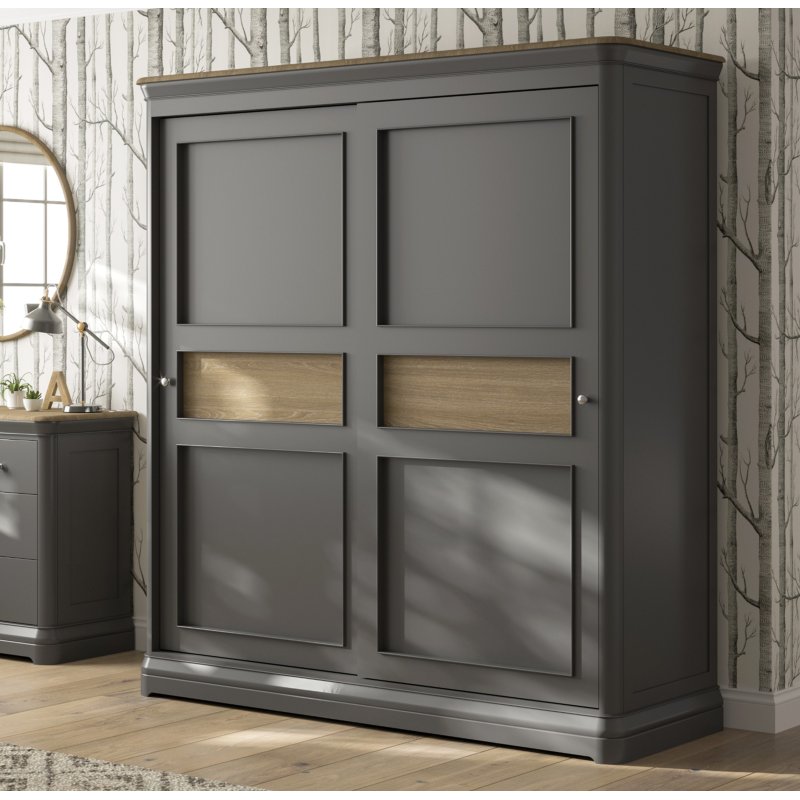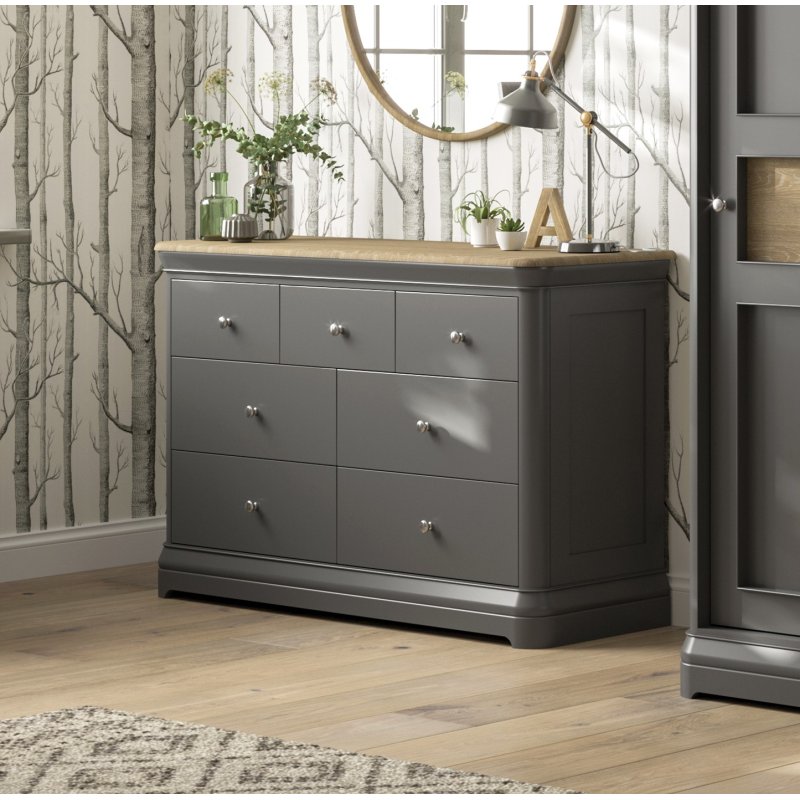 Normandy Sliding Double Wardrobe
This eye-catching wardrobe is a bold, imposing item of furniture that's designed to be the focal point of a room. Finished in slate grey paint, the piece features an oak top and rounded edges. Simple yet striking, the Normandy Sliding Door Wardrobe is as robust as it is attractive.
Boasting a huge amount of storage space, this double wardrobe is usually sufficient for two people. And at more than two metres high, it's ideal for storing suits and long dresses.
This is a large item, which is why we deliver it in several, individually packaged pieces. Built to last, it will serve you well for many years, but only if it's assembled correctly. If you'd like our furniture experts to assemble the wardrobe in a room of your choice, give us a call.
A blend of contemporary design and classic functionality
Sculptured plinths
Oak tops
Collection/Delivery
Our best possible price is for collecting items from us. With our huge stock holding, if your chosen item is in stock, you can collect from us today. If this is not possible we can arrange delivery, with a charge based on your location.
Product Features
Materials
Painted

Dimensions
W 186cm x L 63cm x H 202.5cm
Normandy Sliding Double Wardrobe
W 186cm x L 63cm x H 202.5cm
RRP. £1549.00
WAS £1549.00
NOW £1199.00
SAVE £350.00
Secure Online Payments
You can be assured that purchasing from us is safe. All of our card transactions are processed securely.